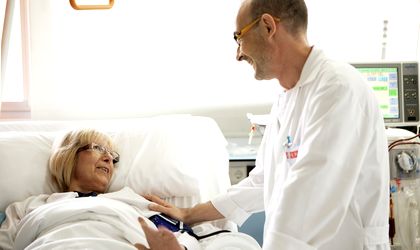 The Romanian Competition Council announced on Thursday that it has authorized the takeover of International Healthcare Systems and the nephrology activities of Inter Health Systems by the Diaverum group, according to Hotnews.ro.
In Romania, the Diaverum group has thirteen dialysis centers while International Healthcare Systems has fifteen, situated in South-East Romania, with three of them in Bucharest. Only the nephrology activity will be sold from Inter Health Systems SA, following the transfer of this activity to International Healthcare Systems, says Hotnews.
According to the Competition Council, following their analysis, they "found that this operation will not bring significant obstacles to the effective competition on the Romanian market or to a substantial part of it, especially through creating or consolidating a dominant position," as cited by Hotnews.
Moreover, "following the takeover of the dialysis clinics belonging to International Healthcare Systems, Diaverum will extend its activity on the market for hemodialysis services and peritoneal dialysis from the catchment areas of its dialysis centers in Braila, Petrosani, Galati, Targu Mures, Busteni, Buzau, Calarasi, Cosntanta, Craiova, Focsani and Ramnicu Valcea and will increase its number of patients, who will benefit from hemodialysis and peritoneal dialysis services from the catchment area of the dialysis centers in Brasov and Bucuresti," further adds the Competition Council.
Andreea TInt