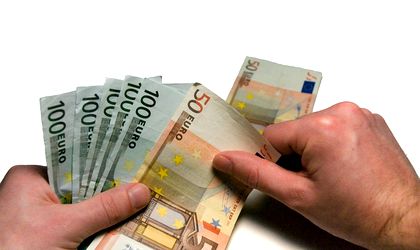 The average compensation of local CEOs stands at EUR 117,900, according to a report by executive search firm Pederson & Partners. This is a 6-8 percent increase in executive compensation, similar to the one in Eastern Europe. The 2014 global survey was conducted among over 1,700 top executives in 330 companies in 17 countries. The survey covers top executives in the world's largest companies with an average headcount of 133,000 employees, an average turnover of EUR 42 billion and average company profits of EUR 4.1 billion.
"The total increase comes mainly from the variable part, while the base salary has seen slower growth. Things are pretty steady at the top level, with more pressure being exercised by the middle management layer, which strives for clear KPIs linked to variable compensation. LTIPs for top executives are mainly provided by US companies," explained Mona Neagoe, partner and country manager Romania at Pedersen & Partners
Western European and US companies offer their top executives similar compensation packages in terms of base compensation and bonuses. On average, the total cash compensation (including short-term bonuses) is between EUR 1.4 and 1.5 million. The greatest differences in compensation structure are seen in long-term incentives, which are mostly in the form of stock options. US companies grant their top executives stock options worth EUR 447,000 on average, while European top managers were only given stock options valued at EUR 107,000 on average.
"Top executive compensation is increasing today at a slower speed compared to previous years," said study author Conrad Pramboeck, head of compensation consulting at Pedersen & Partners. "While base salary increased by 4 to 6 percent on average during the last 5 years, this rate has now dropped to just over 3 percent. In addition to that, the total cash compensation including short-term bonuses increased by almost 7 percent on average over the last 5 years, but is now only increasing at a rate of 3.5 percent," says Pramboeck. In most Western European countries and the United States, average salary increases for white-collar employees are between 3 to 4 percent on average.