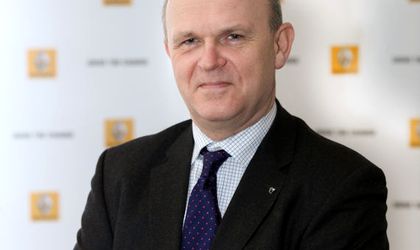 With a population of over 20 million, of which about 9.2 million people were economically active during Q2 2015, Romania has a promising human resources market with technical, economic and linguistic skills, Nicolas Maure, president general director of Dacia and general director of Renault Group Romania tells BR.
"Competitive advantages related to labor costs, however, are declining and the country's future competitiveness must be based on activities with higher added value. Investors need dynamic economic, fiscal, administrative and social frameworks and foresight to initiate and implement their investment plans. Developments in the Labor Code and Social Dialogue Code in Romania should allow greater flexibility of labor and not vice versa," he warns.
The Dacia Renault representative explained that large infrastructure projects, especially in transport and IT, will facilitate trade, while universities and technical schools need to better adapt their curricula to the needs of employers, which is done through dialogue.
On the other hand, companies present in Romania need to have a stronger common voice when communicating needs to social partners and the government.
"Regarding the activities of Renault in Romania, we are confident in the future, planning new products, manufacturing processes, research and development and service," the general director concluded.
Nicolas Maure will speak in the second day of the Foreign Investors Summit, at the Automotive Conference on October 27. Foreign Investors Summit is a 3-day event bringing together some of the most dynamic foreign investors' communities active in Romania to showcase Romania's potential as an investment destination. It includes conferences, dedicated workshops, key note speakers and dozens of experts to provide the most relevant information on doing business. Register here to access content from six of Romania's most powerful industries: IT&C, automotive, infrastructure (transport, logistics), agriculture, energy and real estate.
Nicolas Maure bio:
Born on April 22 , 1960, Nicolas Maure is an engineer, a graduate of Ecole Centrale de Paris (ECP) and holder of an MBA from Institut Européen d' Administration des Affaires (INSEAD).
Between 1985-1987, Maure was a consultant at Boston Consulting Group (BCG). His career continued in the automotive domain, within Valeo (1988-1993) and Faurecia ( 1993-2000).
He began work at Renault in 2000 as director of purchasing parts and accessories and then became quality plan director and general director of  Société de Transmissions Automatiques. Between September 2006 and August 2008, Nicolas Maure was director of Dacia Mechanical Plant. After the time spent in Romania, he became vice president of Renault-Nissan Purchasing Organization and director of manufacturing performance Renault.
Natalia Martian