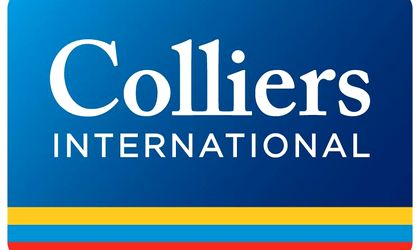 Real estate investments could reach EUR 500 million, up 60 percent compared to 2013, with two large transactions about to be finalized, according to Ilinca Paun, managing director for Colliers International.
"We have all the elements that show this year will be a peak year for the real estate market which will become equitable. We estimate that the market will reach EUR 500 million, given that in the first six months the total value of transactions was EUR 300 million and we have at least two other major deals which will be closed by the end of the year", Paun explained at an economic forum, quoted by Mediafax.
Read several in-depth analysis on the real estate market in 2014 in BR's Property supplement.
Last year, investors brought properties worth EUR 300 million. If Colliers estimates become a reality, 2014 will also be a peak year compared to the last six.  Terrain investments especially doubled compared to the first half of last year.
"There are positive signals that the market is growing and another element in this sense is the production sector, given that every week another company in the auto industry expresses interest in Romania. That doesn't mean that we will open a factory every week, but it's a good sign that investments are on the way", the Colliers representative said.
Paun added that the logistic and industrial segment has grown to be extremely attractive in recent times. Here, lease contracts are long-term and the current yield level assures big earnings. On the other hand, there are few projects on the local market that can be bought by investors interested in long-term development.
"There are no products for these investors, which set aside EUR 200-300 million for Romania. Empty shelves is all we have for them, except for a few projects that are currently in due-diligence", Paun explained.
Two such projects are Promenada mall, developed by Raiffeisen evolution and the first building in the Green Court Bucharest complex, developed by Skanska.