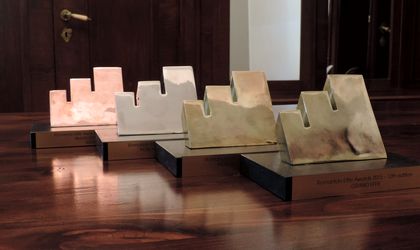 CohnandJansen JWT won the Grand Effie award for the most efficient campaign of the year – "Purity Test", Aqua Carpatica brand, client Valvis Holding.
The same campaign has managed to impose itself also at the Non-alcoholic beverages category, having won a Gold Effie and a Bronze Effie at the Brand Experience category. In addition, CohnandJansen JWT has improved its portfolio also with a Silver Effie at the Non-alcoholic beverages category, for Jacobs 3in1 and the "Full-passion job" campaign, client Mondelez, in partnership with Atelieru.ro.
Thus, the agency won awards with all the nominated works.
The team which has contributed to making the campaign consists of: creative director – Andrei Cohn, deputy creative director – Alex Negoescu, senior strategic planner – Raluca Iacob, account director- Arina Stoenica, account executive – Oana McGinley, client service director – Ina Simion, digital project manager – Raluca Diaconu, head of digital strategy – Monica Radulescu, web designer – Cosmin Nicola, AV production director – Ilinca Dumitrescu.
From Valvis Holding: Jean Valvis- president, Valentina Vesler – PR & Communication manager, Claudia Tocila – Online Communication manager.
Last year, CohnandJansen JWT won a Silver Effie for Aqua Carpatica – "Return to Purity" in the "Sustained Success" category and a Bronze Effie for Tassimo – "Tassimo Woman's Day" in the Durables category.
Staff