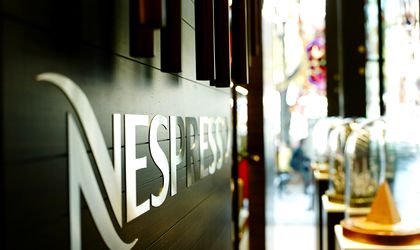 Premium portioned coffee worldwide pioneer Nespresso will launch its commercial operations in Romania in June, reads a press release. Nespresso already insourced activities linked to its professional range from an external partner in January this year. Starting with June, Nespresso will launch the Romanian version of its e-commerce website and its exclusive Customer Service hotline, while the first Nespresso Boutique in Bucharest will be opened on Calea Dorobantilor by the end of the summer.
"Romanian professional customers have already been enjoying Nespresso high quality coffees for the past 5 years and have shown a great appreciation of our products. We now wish to enable Romanian coffee lovers across the country to experience at home the Nespresso high quality and convenience that is enjoyed in 62 other countries worldwide," said Christophe Cornu, chief commercial officer Nestlé Nespresso SA.
Nespresso is currently the only distributor of Nespresso Business Solutions to offices, hotels, restaurants and cafés in Romania.
According to the release, as of June, Romanian consumers will be able to order Nespresso Grand Cru coffees, machines and accessories through the NespressoClub on its e-commerce website and through its Customer Service hotline.
"About 90% of Romanian adults drink coffee. Their habits have become more sophisticated over the past years and as a result the specialty coffee market demonstrates strong growth. We believe that the potential for the Nespresso premium portioned coffee offering in Romania is significant," said Sonia Nastase, country manager Nespresso Romania.
Nespresso will offer Romanian consumers the same products that are available worldwide.
Staff