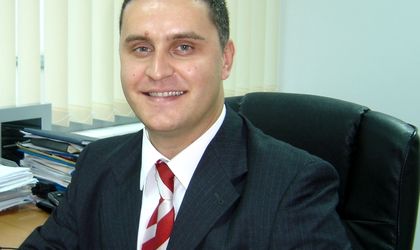 The number of companies in different stages of the insolvency procedure has decreased by 10 percent to 12,739 in the first six months against the same period of last year, according to Coface Romania, the credit insurer.
The biggest number of companies that went into administration are active in the constructions, HORECA (hotels, restaurants, and cafés) and transport sectors. Coface said these fields have constantly generated the biggest share of insolvency cases in the past five year.
"The lack of bank lending has left deep scars in the Romanian economy so large firms had to take this task and transfer more risk in the commercial credit," said Constantin Coman, country manager at Coface Romania.
"Despite higher confidence levels and positive macro-economic indicators, especially due to exports and a good agricultural output, the economic environment is still suffering and this can be seen in the large share of the debt of medium- and large-sized firms, account for 49 percent of the total debts of insolvent firms," explained Coman. He added that more than half of the combined turnover of firms that went insolvent in the first half of the year were generated by medium and large firms.
Coface said the reduction of insolvencies is only relevant for statistics, as a "record" number of medium and large firms went into administration.
Ovidiu Posirca