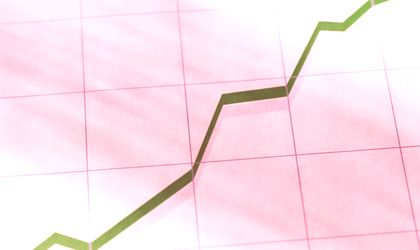 Coface maintains Romania's rating at B, risk class, unchanged since January 2010 and among the lowest ratings for Eastern and Central Europe.
The country rating measures the average risk of payment incidents registered by the companies of a certain country. To achieve the country rating, Coface combines economic and political estimations, debt management and evaluations of the business environment.
"Romania is very connected to Europe and it's economic progress is weak. We can observe political and structural obstacles that are not going away", Yves Zlotowsky explained at the Country Risk Conference taking place in Paris. On the other hand, he explained, Romania presents great potential.
"One of Europe's problems is poor economic growth. The rejuvenation of european economies will be weak under the influence of the deleveraging process. Looking at evolutions for every sector there are still domains that present enormous risks. As for China, there are worries about the economy slowing down".
Coface estimates a world economic growth of 3% this year as opposed to 2.4% in 2013. Emergent economies would grow by 4.7%, whereas in 2013 they managed a 4.3% increase.
Coface ratings for emergent European economies
Romania – B
Poland – A3
Slovakia – A3
Slovenia – A3
Czech Republic – A4
Turkey – A4
Latvia – B (improvement)
Hungary – B