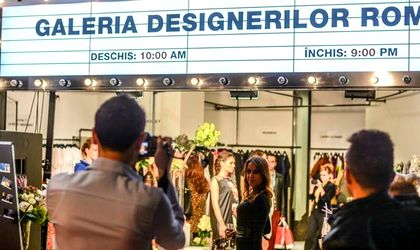 After nine months of activity, Cocor Romanian Designers Gallery has announced that the sales went up to EUR 700.000, and they hope to reach EUR one million by the end of the year, when it will be the peak season.
The multibrand store has over 60 Romanian designers in store, being the first and the biggest local multibrand store, with a surface of 1,000 sqm. Some of the most famous Romanian designers who are present in this gallery are Mihai Albu, Catalin Botezatu, Rhea Costa, Norina Stoica, Mirela Diaconu, Mihaela Glavan, Murmur, Laura Olteanu, Liza Panait, Stephan Pelger, Elena Perseil or Cristian Samfira, who have on sale almost 4,700 products.
For daytime clothing and cocktail clothing, an average bill was RON 597, while the average bill for accessories was RON 175. The clients could pick from the products from store or can order the items wanted on the requested dimensions which will be delivered up until seven days.
SC Cocor SA posted a turnover of RON 6.458 million in the first six months of the year, 6.86 percent higher then the one in the similar period of 2013 and a profit of RON 327.235, down 54.67 percent. The company recorded revenues of RON 6.686 million (down 43.18 percent) and expenses of RON 6.359 million (down 42.32 percent).
Revenue from rents dipped slightly to RON 4.059 million from RON 4.238 million in the first semester of 2013 and represent 60 percent of total revenues.
Oana Vasiliu