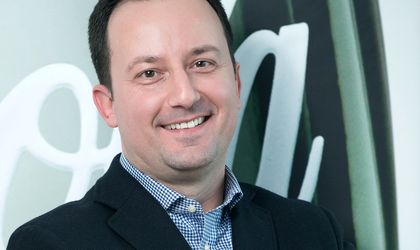 Coca-Cola HBC Romania has named Dan Timotin as its new sales director starting March 2016.
Dan Timotin joined the company in July 2011, acting as country finance manager Romania and Moldova. In February 2014, he assumed a leadership role within the Group, coordinating the commercial finance team. In July 2015, Timotin became national key account manager at Coca-Cola HBC Romania. In his new role, he will be in charge of implementing the company's sales strategy and leading the sales teams.
This new appointment coincides with Jovan Radosavljevic's promotion from commercial director of Coca-Cola HBC Romania to general manager of Pivara Skopje, soft drinks and beer distributor on the Macedonian market. Radosavljevic joined operations in Romania in August 2013, occupying, before that, the position of country sales manager for Serbia and Montenegro in the Coca-Cola Hellenic group. His mission in the role of commercial director for Romania was to redefine the commercial strategy of the company.
Coca-Cola Hellenic is the second-largest bottler of Coca-Cola in terms of volume with sales of over 2 billion units. The company operates an extensive geographical area, with operations in 28 countries serving a population of over 560 million people.
Natalia Martian