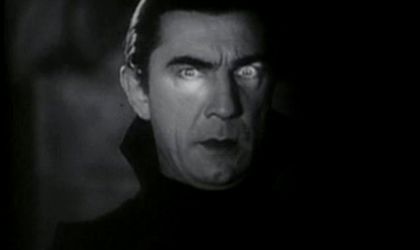 Europe's emerging economies are keen to promote their cultural heritage to bolster their tourism numbers – and their economic growth, writes CNBC. However, concern is mounting among eastern Europeans that some promotional efforts – such as vampires, communism and hedonistic bachelor breaks – are stereotyping the region and drawing the wrong sort of crowd.
Tourism accounts for more than 5 percent of the 28-nation EU's gross domestic product (GDP), according to the European Commission's Directorate-General for Enterprise and Industry.
Many businesses in emerging European economies Latvia, Lithuania and Estonia have been quick to profit off of bachelor parties, offering young, adult males a wide variety of options to satisfy their hedonistic tendencies. Romania opts for the lure of the vampire and the dark fascination westerners have with communism.
Launching "The Dracula project" in summer 2013, Romania's tourism board said it was going to develop "vampire tourism" in earnest both as a way to boost economic growth in Transylvania, the legendary home of the vampire, and nationwide. Looking to exploit a period of economic prosperity, the Romanian tourist board is promoting the Transylvanian medieval fortress Bran Castle.
Tourism ministry turns to Dracula to promote Romania
The move to exploit such an association is not without opposition with Tepes being seen as something of a national hero in Romania. Bran Castle's administrators are insist that visitors separate fact from fiction, telling visitors to their website that they "should make the distinction between the historic reality of Bran and the character of the Count in Bram Stoker's novel. Dracula exists in the imagination."
Razvan Marc, director of the Romanian National Tourist Office in London, told CNBC that while there were certainly plans to promote "Dracula tourism" in Romania, nothing concrete had yet been put in place. He added, however, that a number of private tour companies were already offering Dracula tour packages.
So-called "Communist tours" have sprung up in countries including former Soviet Romania, Bulgaria and Poland. In these countries the physical remnants of communism can still be seen – from Soviet-style buildings to the Trabant motor car which was once an ubiquitous automobile in the communist bloc.
Patrick Eveno, president of the World Tourism Experts Association, told CNBC that be it vampires or communism, portraying a one-sided picture of a nation's past or cultural heritage can be risky.
"But they [operators and tourism boards] must be careful because this kind of tourism can create an indelible image of the destination as either "a vampire country" or a country where tourists can only see 'an old style system'," he said.
Dracula Tours (examples)
 Transylvania holiday – responsibletravel.com
Duration and prices – 3 days ( £499) or 7 days ( £979)
To the heart of Transylvania in one week – mysteriousjourneys.com
Price – 740 euro / person
Vampire Dracula Tour – visit-transylvania.us
Druration – 7 day tour
Price – Between EUR 1159 in the summer and EUR 1289 in october (special Holloween offer)
Dracula tour to attract Asian tourists to Romania says FPTS
Communism Tours
Communist Tour of Bucharest – UnknownBucharest.com
Duration around 6 hours
Prices 100EUR/tour for up to 3 persons, provided on request for larger groups
Nicolae Ceausescu Tour – UnzipRomania
Duration 10 hours – Itinerary 400km
Bucharest – Scornicesti – Doftana – Bucharest
Cost – USD 360 / EUR 265 / GBP 230
Bucharest Tour – From Communism to Democracy (1/2 day) – City Compass
Duration – 4h
Price – Depends on group size
Bucharest Communist Heritage – Private Guides
Duration : 4 hours
Tour Price : 150 USD
Diana Petrescu