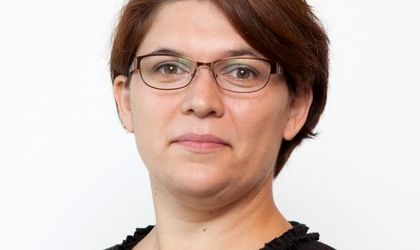 Cristina Popescu joins the Romanian team of global law firm CMS, a company statement shows. Within CMS, Cristina will focus on regulatory and compliance activities, particularly in heavily regulated sectors, such as insurance and communications technology and life sciences.
Before joining CMS, she was associate partner in Romania within the international law firm Eversheds.
"I am very happy to return to CMS, where I started my career as an associate lawyer. CMS is recognized for its approach on specific sectors regarding industries for which it provides advice. From this point of view we are very compatible, my practice being concentrated on a few key industries, with a very high degree of regulation. To better understand customers and provide high performance and adapted services to each specificity, the CMS network developed sector dedicated practices working with experienced in-house specialists in various industries, thus being able to provide valuable insight generated by a detailed knowledge of the client's domain," said Cristina Popescu.
Popescu specializes in regulatory and compliance activities in Romania. She has extensive experience in the transactional and consultancy domains, working with various multinational companies from a wide range of sectors – with a particular focus on regulated industries such as insurance and communications technology and life sciences.
Her practice includes areas such as data protection and intellectual property rights, anti-corruption activities, employment and procurement as well as commercial and entrepreneurial advice.
CMS is a full-service law firm with 59 offices in 33 countries and more than 3,000 lawyers. CMS posted a turnover of EUR 934 million in 2014. The company has worked with many of the DAX 30 companies and a number of Fortune 500 ones.
Natalia Martian