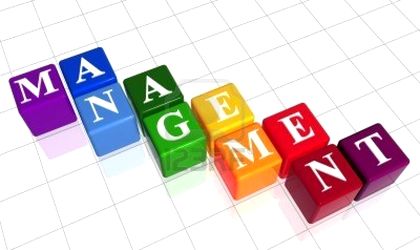 Central European Media Enterprises (CME) has announced that Christoph Mainusch and Michael Del Nin have been appointed as co-chief executive officers of the company effective September 16, 2013.
They are replacing Adrian Sarbu, who has stepped down as president and CEO of CME. Sarbu had been with the company for the past 20 years. Initially, he was CME's partner when CME launched Pro TV in Romania in 1995. Subsequently, he served as chief operating officer of the company from 2007 to 2009. Since 2009 he worked as president and CEO.
"We are very pleased that Christoph and Michael are leading CME's executive team. Michael, who has served on CME's board of directors since 2009, is an insightful executive with a well-developed understanding of the media business, and Christoph brings a wealth of operating experience and has a proven track record of successfully managing broadcasters, including in our markets. We believe their skills and experience are the right fit for CME. This dynamic combination of Michael overseeing corporate matters, allowing Christoph to focus primarily on operations, demonstrates the Board's commitment to getting the right value for CME shareholders," said Ronald Lauder, CME's founder and chairman of its board of directors.
Mainusch has 16 years of experience serving as chief executive officer for media companies, including positions at Alpha Media Group in Greece, RTL Televizija in Croatia and ACS Media GmbH. Most recently, he worked as a consultant for Turner Broadcasting International advising the president on various projects. Prior to that, he was a member of the operational management committee of the RTL Group.
Del Nin has served as a CME director from October 2009 until September 2013. He has worked as the senior vice president of international and corporate strategy at Time Warner Inc. from early 2008 until leaving Time Warner Inc. in September 2013 to join CME as co-CEO.
In this capacity, he helped drive Time Warner's global strategy and business development initiatives, with a particular focus on international operations and investments.
Previously, he was the senior vice- president responsible for mergers and acquisitions.
Prior to joining Time Warner, Del Nin was senior vice president, business development at New Line Cinema. In that role, he analyzed the economics of the studio's film and television projects while helping to develop and implement New Line's long-term business plan. Prior to joining New Line, Del Nin was an investment banker in the media and entertainment group at Salomon Smith Barney in New York.
CME has operations in six Central and Eastern European markets, with an aggregate population of approximately 50 million people.
 In Romania, CME runs the channels PRO TV, PRO TV International, Acasa, Acasa Gold, PRO Cinema, Sport.ro, MTV Romania, PRO TV Chisinau and Acasa Moldova.
CME also broadcasts television channels in Bulgaria (bTV, bTV Cinema, bTV Comedy, bTV Action, bTV Lady and Ring.bg), Croatia (Nova TV, Doma, Nova World and MiniTV), the Czech Republic (TV Nova, Nova Cinema, Nova Sport, Fanda, Smichov, Telka and MTV Czech), the Slovak Republic (TV Markíza, Doma, Dajto and Fooor), and Slovenia (POP TV, Kanal A, Brio, Oto and Kino).
CME also operates Voyo, the pan-regional video-on-demand service.
Otilia Haraga