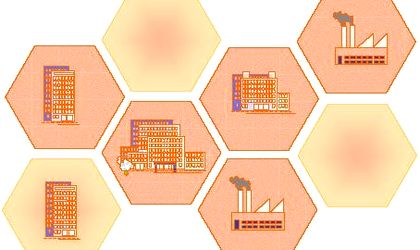 The Cluj IT Innovation Cluster was launched recently at national level, which proposes to transform Cluj into the most important national pole in R&D and IT commerce, according to Adevarul daily.
The cluster was founded after the Silicon Valley model. The first meeting of the strategic board of the Cluj IT Innovation Cluster has already taken place.
The strategic board includes Daniel Chitoiu, minister of economy, commerce and the business environment, Calin Popescu Tariceanu, former prime-minister of Romania, Eduard Helvig, minister of regional development and tourism, Ronald Binkofski, CEO Microsoft Romania, Florin Pogonaru, president of the Association of Business People in Romania and Dan Sandu, managing director of Nextebank.
"We are glad we were able to set the basis of this cluster in a relatively short time, which is built on the Silicon Valley model, which reunites no less than 36 founding members: companies in the IT field, prestigious universities in Cluj, research institutes and public authorities," said the president of the Cluj county council, Horea Uioreanu.
The Cluj IT Association which coordinates the activities of the Cluj IT Innovation Cluster was founded on October 16, 2012. The aim of the association is to promote member IT&C companies and institutions in the North-West part of the country, growing the R&D capabilities, stimulating cooperation between R&D and innovation institutions, supporting entrepreneurship and the SMEs in the region and attracting resources for the development of the IT&C sector.
 Otilia Haraga