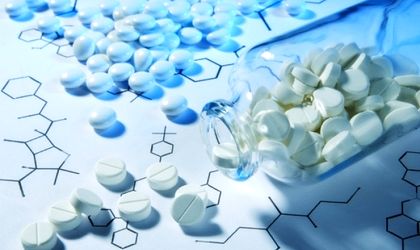 The "p" percentage in calculating the clawback tax reached 24 percent in Q2 2015, stayed at a relatively constant value compared to the previous quarter when "p" was 26 percent, which is too large compared to drug consumption, according to pharma representatives.
They say that maintaining the same level for the clawback tax, while the market value of drug consumption declined by over 10 percent (according to Cegedim data), raises questions on how the calculations are made at the National Agency for Health Insurance (CNAS).
"The difference is surprising, because the estimate made by Cegedim had taken into account the fact that the stock market ran very low during this quarter, pending updated prices. It's natural that this should have been reflected in bills received from the authorities. This is further evidence of the lack of transparency and predictability of the environment in which we are unnaturally forced to operate. Since the introduction of the surcharges until now, companies in the pharmaceutical industry did not know the actual clawback value at any given quarter end," said Calin Galaseanu, president of the Romanian Association for International Drug Producers (ARPIM).
"Pharmaceutical companies have already filed a series of lawsuits against CNAS, which they are winning in a row. We have absurd situations in which, for some companies, CNAS has settled the same amount in Q2 2014 and Q2 2015, but they are now paying a clawback tax 20 percent higher than last year. There are signs that some companies pay clawback almost identical to their turnover in Q2 2015, which basically means insolvency," said Dragos Damian, president of the Association of Generic Drug Producers in Romania (APMGR).
The sector representatives are asking for an independent audit on data used by CNAS to calculate the clawback tax, stating that maintaining this system will lead to losses for both the companies and the state, which will have to return significant amounts of money to companies will continue to win court appeals. They also warn that drug manufacturers will be forced by the high clawback sums to eliminate more drugs from the Romanian market and to postpone major investments in local production facilities.
Natalia Martian