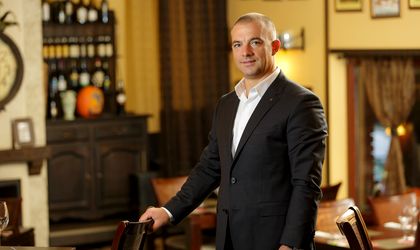 City Grill Group has posted an EUR 33.7 million turnover in 2017, up by 11 percent year-on-year. The group currently manages 19 restaurants and cafes under the brands Caru' Cu Bere, Hanu' lui Manuc, Pescarus, Hanul Berarilor, Trattoria Buongiorno, City Grill and City Cafe.
The total surface of restaurants and cafes operated by the group went up to 12,500 sqm, and they seat over 3,372 people inside (53 percent) and 2,952 outside (47 percent).
In 2017, in City Grill restaurants, over 40 percent of the group's sales were made via the loyalty program Out4food, the company said in a statement. "The Out4Food app is our bet in technology and in the 5 years since the launch it proved the most efficient loyalty system in our industry," said Daniel Mischie, City Grill Group CEO. The app has 80,000 active accounts and is used in particular by people aged 27-40, mostly men, who are married, with children and have higher education and occupy middle and top management positions.
Technology, HR investments spur growth
In 2017 investments in technology, streamlining operations and opening two new restaurants under the Trattoria Buongiorno brand, namely that located in the Old Centre and Trattoria Buongiorno Arena contributed to business growth. The investments totalled EUR 4.5 million.
In 2018 the group is planning to invest around EUR 4.2 million and the strategic directions are HR, technology as well as the modernisation of the network and the creation of a new business segment, home deliveries.