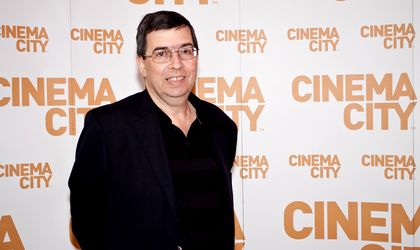 Cinema City's total investment on the local market is predicted to reach EUR 100 million in 2013. The figure will increase as the company plans to double its local network over the next couple of years, BR learned.
By Simona Bazavan
With 12 screens – all of them digital and seven 3D – and 2,087 seats, Cinema City's latest multiplex, which opened last week in Ploiesti Shopping City, is said to be the largest nationwide outside the capital Bucharest, and the 14th in the national network. The project cost some EUR 5 million, taking Cinema City's total investments in Romania close to EUR 100 million, a level which should be reached in 2013, said Mooky Greidinger, CEO of Cinema City International, at the opening event.
While further expansion depends on the opening of new shopping malls, Greidinger disclosed that the company has ambitious plans for the next couple of years and has set out to reach 30 multiplexes on the local market in 2014. "When we came here in 2007 and said we wanted to reach 20 multiplexes people looked at me like I was crazy but today, despite the economic situation, we are opening our 14th multiplex and we want to reach 30," said the CEO.
Confident in the growth potential of the local market, he expects Romania to become the second ranking country in terms of sales in about two or three years, behind Poland. "Right now Poland is number one and Israel comes in second but this is mostly because of higher ticket prices. But there is no doubt Romania will move up to second if you look at the size of the country and its potential. We are well advanced already: 14 multiplexes is a very respectable chain," he said.
At present Cinema City operates a network of 98 multiplexes with a total of 943 screens in Israel, Hungary, Poland, Romania, the Czech Republic, Bulgaria and Slovakia. Another 29 are under construction.
Romanians want to see more local movies
Romanians love going to the cinema and just like the Israelis and the Mediterraneans have no problem doing so late at night, said Greidinger of the particularities of the local market.
They also love American blockbusters but what is lacking is more local productions, he added. "What we're still missing – and I think this is important for the whole industry here – is more Romanian movies, more commercial Romanian movies. I think people would love to see their own films, and I think that there is potential, especially in view of the size of the market which can support local productions," said Greidinger. Furthermore, with some 18-20 modern movieplexes in the country at present, there is also the right infrastructure in place.
In addition to movie exhibitions, Cinema City is also considering displaying alternative content and will run some tests in 2013, including in Romania. "We are analyzing it now. We have already done some tests in Poland, for example with opera productions which were not so successful. However, we definitely believe that there is great interest, especially for live sports and music broadcasts," said the CEO.