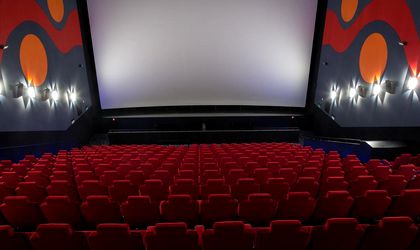 Cinema City, cinema operator part of Cineworld Group, has opened the 20th multiplex in Romania, inside Shopping City Deva. Investments in a multiplex project are usually around EUR 4 or 5 million, which is partially covered by the developers of the shopping centre, the company announced.
The multiplex in Deva has 6 halls totalling 1,087 seats.
"We remain consistent in our strategy to provide quality entertainment to film lovers, a special movie experience and cinemas at the latest international standards. This effort is supported by the whole team Cinema City and, after Deva, we will continue with new openings in the near future, in two other key cities of the country: Drobeta-Turnu Severin and Suceava," said Ioana Ionescu, marketing manager of Cinema City Romania.
The Drobeta-Turnu Severin multiplex will be located in the Severin Shopping Centre and will have 6 halls and the Suceava multiplex will be located in Suceava Iulius Mall shopping centre and will have 8 rooms.
Cinema City has multiplexes in 14 cities across Romania: Bucharest, Arad, Bacau, Baia Mare, Braila, Cluj, Constanta, Deva, Iasi, Ploiesti, Pitesti, Targu Jiu, Targu Mures and Timisoara. In total, Cinema City operates 20 multiplexes with 184 halls and 34,004 seats.
Cineworld Group is present in 9 countries, owning more than 211 multiplexes with 1,958 rooms, including 25 IMAX rooms and 12 4DX halls. The first theatre company was opened in 1930 in Haifa, Israel, the company extending into Central Europe in 1997, and entering Romania in 2007.
Natalia Martian