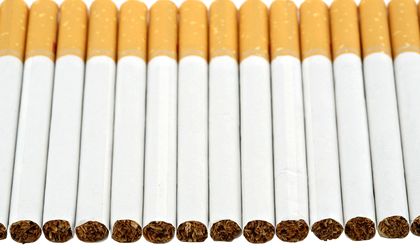 Cigarette prices in Romania are estimated to increase by RON 0.3-0.5 per pack as of April 1, as the total excise duty rises from EUR 81.78/1,000 cigarettes to EUR 84.37 and the excise on fuel will be EUR 0.07 higher per liter.
The ad valorem excise will drop from 19 percent to 18 percent, and the minim excise for April 1 2014 – March 31 2015 will be 81.5 euro / 1,000 cigarettes compared to the current excise of 79 euro / 1,000 cigarettes.
"We can observe a drop in the percentage for excises ad valorem, reported to the retail price for cigarettes and an increas ein the level of the specific excise tax – a fixed component of the total tax, which follows the principle of fiscal consolidation. The level of tax collection should be improved regardless of price", according to the text of the Government ordinance that establishes the new excise levels.
The measure is set to have a bigger impact on cheaper cigarettes that will have a price-range closer to the cigarettes in the premium category. At the beginning of the year, excises for all products increased 4.77 percent, since the Government decided to apply the annual inflation average calculated in September over the exchange rate in 2012.
On April 1, the Government will introduce a tax excise hike of 7 euro cents / gasoline and diesel liter, which will be reflected in the final price for cigarettes.