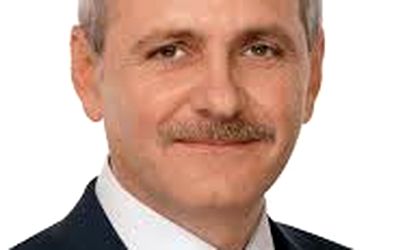 The Industrial and Commercial Bank of China (ICBC) is ready to finance key energy projects in Romania including two nuclear reactors at Cernavoda and the pumped-storage hydroelectricity plant Tarnita, said Monday Deputy Prime Minister Liviu Dragnea after meeting the president of the Chinese lender, reports Mediafax newswire.
The government is looking to China after large utility firms in the EU such as Italy's Enel and France's GDF Suez have backed out from the nuclear project, which requires investments worth around EUR 6.2 billion.  Around 20 percent of Romania's electricity supply is covered by the two nuclear reactors at Cernavoda, which use the CANDU technology. Dragnea said that discussions are underway on using the same Canadian technology for the new reactors.
According to Dragnea, the ICBC president outlined the "clear interest and decision of the bank's management" to finance investment projects in Romania.
The Chinese state-owned lender is also interested in backing other energy and infrastructure projects  such as the EUR 1.1 billion Tarnita-Lapustesti plan and a high speed railway line.
"Financing projects with very big amounts, maybe over EUR 10 billion, the banks is looking at the possibility of opening a subsidiary in Romania. They already have one in Poland," said Dragnea.
Dragnea did not mention how the Chinese would recover their investment, pointing out this part of the negotiation terms.
He said the win-win principle would apply for both sides, adding that these projects would create thousands of new jobs in Romania.
"Only at Cernavoda we can talk about eight-nine thousand direct jobs, additional revenue to the budget, consolidation of Romania's energy independence," said Dragnea.
The Romanian official pointed out that the ICBC has EUR 3.2 trillions in assets and finances large investment projects in China and abroad.
Ovidiu Posirca