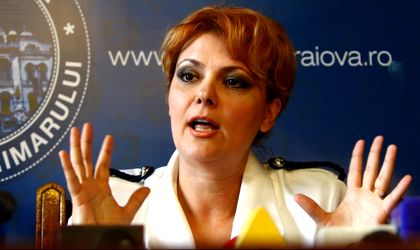 A large residential neighborhood will be built in Craiova (South Romania), following a EUR 40 million investment made by a Chinese company.
The project is a pilot investment in Romania, the first signed by a local administration with a Chinese company.
Craiova mayor Lia Olguta Vasilescu (photo) said on Tuesday, at the opening of a working site in Craiova, that this will be the largest neighborhood built in the city since 1989, at a very reasonable price for the Romanian market, namely EUR 400 per sqm plus 5 percent VAT.
According to Agerpres, the new dwellings will benefit from a day-care center, parking, commercial areas and a swimming pool. "They will be top quality and up to the legal standards," Vasilescu said, adding that for the construction works local workforce is employed and the building materials will be purchased from the local market.
The Municipality of Craiova contributed land it got from the Ministry of Defence, under a memorandum with Shandong Ningjian Construction Group of China, for 23 blocks comprising 1,819 studios, one and two-bedroom flats and penthouses, with a total surface of 182,000 square meters.
Prime Minister Victor Ponta and Chinese Ambassador Xu Feihong attended on Tuesday the opening of the working site in Craiova.
Staff