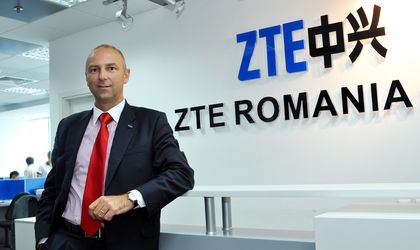 ZTE, one of the biggest worldwide telecom producers, will open a service center in a western town of Romania by the end of September 2014. The center will be tasked with monitoring 23 telecommunications networks in 23 European countries, writes MEDIAFAX.
"The center will become operational by the end of September and it will have 250 employees. We've already recruited 220 employees, which are currently in training. The center will be opened in a town in western Romania and it will supply monitoring services for networks in 23 European countries", Lorian Vintila, GM for ZTE Romania, said on Thursday.
The ZTE official added that the new center is part of a wider investment program worth EUR 100 million, with a completion date in 2015. The program also includes another service center opening in the South of Romania and a new assembly line.
"The two objectives are scheduled for 2015", Lorian Vintila added.
ZTE corporation was established in 1985 in Shenzen and is currently present in over 140 countries. ZTE produces equipment for telecommunications networks dealing with optical cables, data services and smart-networks.