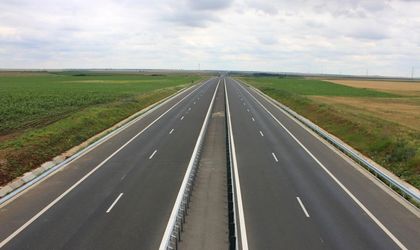 China Communications Construction, one of the main developers of transport infrastructure in China, is waiting for an invitation from the Romanian government to start the procedure of competitive dialogue for the construction of the Pitesti-Craiova motorway, according to Hu Bin, development director of the construction company, quoted by news portal www.hotnews.ro.
Hu Bin said that the company will raise the financing for the project both from mainland China and international financial institutions.
"In Romania, if you want to accelerate the transport infrastructure, it is better to use the direct relation, from one government to the other one, as it will be faster – otherwise we have to wait I don't know how many years," said the director.
Hotnews pointed out that the public tender for the concession of the Pitesti-Craiova motorway was started 18 months ago but remained stuck. National road management agency CNADNR had announced in May 2013 that four consortiums from Romania, Europe and Asia were interested in the project but nothing happened after that. China Communications Construction was part of an interested consortium.
The Chinese company has also participated in the preselecting procedure for the tender of the Comarnic-Brasov motorway. A consortium comprising French Vinci, Austrian Strabag and Greek Aktor are supposed to develop this project but the construction works have not started yet. The road project was slated to start in April 2014 and be finished in 2017.
According to media reports, the consortium is seeking financing for the motorway estimated to cost EUR 1.8 billion.
Ovidiu Posirca