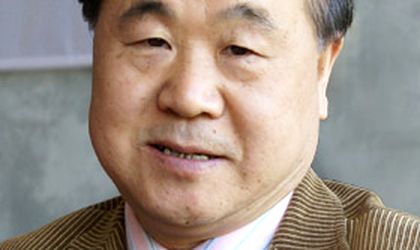 Chinese writer Mo Yan has received the Nobel Prize for literature . The Swedish Academy, which selects the winners of the prestigious award, praised Mo's "hallucinatory realism," saying it "merges folk tales, history and the contemporary."
According to Associated Press citing Peter Englund, the academy's permanent secretary, "he's written 11 novels and let's say a hundred short stories". Also, he added that "if you want to start off to get a sense of how he is writing and also get a sense of the moral core in what he is writing I would recommend `The Garlic Ballads.'"
Born Guan Moye in 1955 to a farming family in eastern Shandong province, Mo chose his penname while writing his first novel. His fame came with novel "Red Sorghum" published in 1987. Set in a small village, like much of his fiction, Red Sorghum' is an earthy tale of love and peasant struggles set against the backdrop of the anti-Japanese war. It was turned into a film that won the top prize at the Berlin International Film Festival in 1988, marked the directing debut of Zhang Yimou and boosted Mo's popularity.
Among the nominees of the Nobel Prize for literature was also the Romanian writer Mircea Cartarescu. His works have been translated into more than 14 languages, bringing him international fame.
The Nobel Prizes were established in the will of Swedish inventor Alfred Nobel, and have been handed out since 1901. The ceremony for the 2012 winners will be held on December 10.
Oana Vasiliu