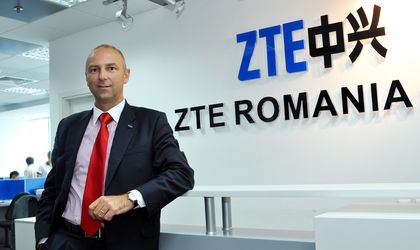 ZTE Corporation, a publicly-listed global provider of telecommunications equipment, network solutions and mobile devices, has won a wireless project contract from Cosmote Romania to transform its existing 2G/3G network and build a new LTE network in southern Romania, according to a press release from the company.
The deal is expected to require construction of more than 3,000 base stations, reinforcing ZTE's leading place in the European LTE market.
In 2012, Cosmote won the auction for the 25M 1800M and 10M 2600M LTE spectrums and planned to launch LTE services in the hope of better customer experience and competitiveness.
Romtelecom and Cosmote to use Telekom Romania brand
In 2010, ZTE successfully completed a UMTS (Universal Mobile Telecommunications System) project for Cosmote Romania using ZTE's industry-leading SDR (software defined radio) technologies and network delivery capabilities. The previous cooperation on UMTS networks has laid a solid foundation for further work on LTE projects between the two companies.
"ZTE is very grateful that Cosmote Romania once again selected us as a strategic partner. With our series of innovative solutions, led by Cloud Radio, ZTE is taking the lead in the development of LTE technologies. The LTE network of Cosmote Romania will use the world's most advanced products and solutions to enhance the customer experience. We will employ ZTE's best resources to make the project a successful one", said Xiong Hui, SVP of ZTE.
ZTE is the world's fastest growing LTE vendor and in 2013, the company's share of the new LTE market was close to 20 percent. ZTE has successfully launched LTE networks for operators including China Mobile, China Telecom, Hutchison, Softbank, KPN, Telenor, TeliaSonera, Vodafone, VimpelCom, and Bharti.
Read BR's interview with Lorian Ovidiu Vintila, ZTE's operations and strategy director, about the company's plans in Romania.