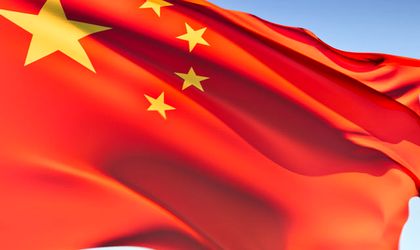 The Industrial and Commercial Bank of China (ICBC), the world's biggest lender with EUR 3.2 trillion in assets, last week signaled its interest in financing large energy and infrastructure projects in Romania following discussions with the government. The country has been struggling for years to find backers for these projects, worth over EUR 10 billion, following a lukewarm response from European banks.
[restrict]
Romania intends to start building two more nuclear reactors seven years after the second one became operational in Cernavoda. Although the government had managed to attract a consortium of six large utility firms back in 2008, the investment agreement was dropped at the end of 2013, when utility firm Enel and steelmaker ArcelorMittal announced their withdrawal from the project. They were the last ones to sell their minority stakes in the project company EnergoNuclear.
One executive told BR the company he manages had decided to exit the consortium because nothing was happening, adding that they had had almost "non-stop" meetings with the authorities. The decision coincided with the escalation of the financial crisis. He added that at the current electricity prices there was no business case for any plant.
"We should not start with financing, but with finding investors with a strong business case," said the executive.
Ovidiu Chiorean, the managing partner of Crosspoint Investment Banking, pointed out that ICBC's financing intention was a "natural step" given the interest of Chinese companies in developing Romania's infrastructure.
Chinese seek firm guarantees
According to Robert Ghelasi, managing partner of Energie Finanzierung und Kapital (EFK), which specializes in investment banking services for the energy sector, European banks could have financed the reactors if the consortium had not disintegrated. He said that the utility firms would have worked with their own banks on the project.
"Whoever is investing now in energy does not have all the elements. You cannot make a clear business plan. The market needs to stabilize and become more predictable," said Ghelasi.
He suggested that the local market could become attractive to Western banks once Romania fully deregulates electricity prices for households (which should be completed by 2017) and further government stakes in energy companies are sold.
Commentators noted that Chinese companies are tough negotiators, looking to obtain clear guarantees that their investments will be recovered.
"The state does not grant any guarantees (e.n for any company) entering Romania, so we do not have this concept of guarantees for investors. In short, there are state aid schemes for various industries, including for renewable energy (green certificates), and this is what the state provides," Georgiana Singurel, associate partner at Reff & Associates, the legal arm of professional services firm Deloitte Romania, told BR.
So far Chinese energy companies have ventured into the Western Balkans, investing in countries that are not EU members. These states can offer government guarantees because there is no risk of them being declared illegal state aid, according to Valeriu Binig, director, financial advisory services/energy & resources/corporate finance at Deloitte Romania.
Ghelasi of EFK pointed out that project finance could be used for the reactors, and the guarantee could mainly be the newly built assets, along with the cash flow.
British model for nuclear financing
China General Nuclear Power Corporation (CGN) is the only potential investor that has made public its interest in developing two nuclear reactors at Cernavoda, which would require an investment of around EUR 6.2 billion. The Chinese company has extended the letter of intent with state nuclear producer Nuclearelectrica for this project until December 2014.
Dragnea said the new reactors would be built using Canadian technology. The two operating Candu 6 reactors have a combined capacity of 1310MW and cover close to 20 percent of Romania's annual electricity consumption. The proposed investment should double the capacity.
Ghelasi said that Chinese banks look to provide cheap finance to projects developed by Chinese companies. "Their equipment is usually financed at low interest rates, close to 0. It is less based on efficiency, and more on the fact that they can export equipment from China."
He added that it was surprising that a Chinese lender was willing to finance projects using Canadian technology.
CGN is also minority shareholder in the Hinkley Point C nuclear project in the UK alongside China National Nuclear Corporation. The two reactors will be built by France's EDF Energy and are expected to cost around EUR 20 billion. The deal is based on a contract for difference, similar to a feed-in tariff. EDF is set to receive GBP 92.5 billion for each MWh for 35 years. If wholesale electricity prices fall, the government will cover the difference, and if they exceed this level, the investor will have to pay the surplus back to the government.
"Romania is carefully watching how the contract for difference proposal from Hinkley Point (e.n pans out)," said Binig of Deloitte.
Last year, the European Commission, the executive arm of the EU, started an investigation into whether EDF's contract for difference breached state aid legislation. The Commission said that EDF would receive as much as EUR 22 billion in support above the building costs during the lifetime of the project.
Ghelasi of EFK said that Romania did not have the economic might of the UK to back such a deal.
China seeks to build strategic role in CEE
The world's second biggest economy seems to have made a "strategic shift" based on the medium- and long-term importance of Central and Eastern Europe and the Balkan countries, according to research by Grisons Peak, a UK-based merchant banking firm. The bank said that China had been eying this region because of the major ports in Romania and Bulgaria and the favorable labor costs, alongside the higher GDP growth rates, compared to Western Europe.
Last November, Bucharest hosted an investment forum that gathered top-ranking Chinese officials, including Prime Minister Li Kegiang, and his counterparts from 16 CEE-based countries.
China announced it had secured government-related loan agreements worth USD 10.9 billion with Romania since November, making it the biggest potential investment destination in the region.
Aside from the nuclear projects, the Asian country inked a raft of memoranda with the Romanian government on projects such as the high-speed railway linking western Romania with Constanta, at an estimated cost of EUR 11 billion, and the pumped-storage hydroelectricity plant in Tarnita-Lapustesti, which would require an investment of around EUR 1.2 billion. Since November, Romanian ministers have been on official visits to Beijing to negotiate the investments. To date, the only firm announcement has been the launch of direct flights between Bucharest and Beijing, set for July.
Ovidiu Posirca
[/restrict]