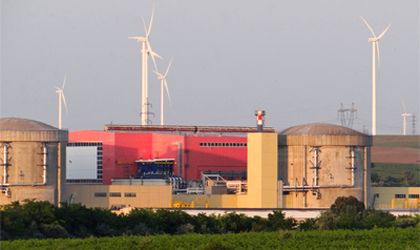 China Nuclear Power Corporation submitted, on September 23, a binding offer for building two nuclear reactors for Cernavoda. In the near future, the Government's commission will analyze the offer and begin negotiations, deputy PM Liviu Dragnea announced on Thursday, quoted by Mediafax.
The official mentioned that construction could begin next year, after a conversation with Chinese deputy PM Zhang Gaoli.
"Our time frame entails that by the end of the year negotiations will be over and we can sign the common memorandum for delivering on this investment. Starting next year, probably, we can start to observe the coming to a fruition of a project with enormous valu which will mean 720 MW per unit, 1,440 MW in total, meaning EUR 1,5 billion of orders in for Romanian industry, 10,000 new jobs and extra income for the local and state budget", Dragnea explained.
Earlier in the month, the Government announced that China Nuclear Power Corporation (CGN) has passed the first selection stage for the construction of two nuclear reactors at Cernavoda.
CGN is currently the biggest nuclear energy producer in China, operating 11 units with a combined capacity of 11.6 GW. It has another 13 nuclear plans under construction with another 15 GW in capacity. The Chinese company reported last year a turnover of EUR 4.2 billion, while its assets amount to EUR 37.5 billion.