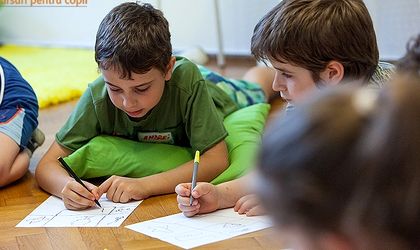 In September, between the 16 and 22, a series of free workshops developed for children aged 5 to 14 will help them uncover talents and abilities and learn about personal finances and entrepreneurship, says organizer Smart Education.
The workshops are held by professional trainers who teach in an open way that stimulates creativity and expression. According to Smart Education representatives, these events hold not only an educational value but also a social one, by helping participants to better develop their personality and build effective relationships in society.
Entrepreneurship and financial education workshops are designed to help children develop innovative thinking, understand and manage a personal budget and to responsibly use money.
Along with these workshops children can also take part in chess groups, personal development workshops, theatre lessons and art classes, all designed to stimulate critical thinking, self-knowledge, creativity and imagination. As an added value, the theatre workshops will be held in English.
The workshops will take place as follows:
Attendees need to register first by contacting the organizer at contact@smart-education.ro.
Natalia Martian