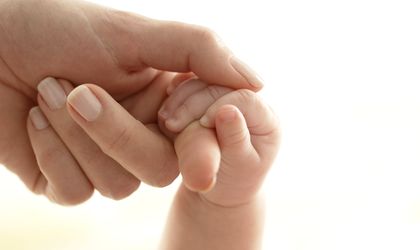 The Chamber of Deputies plenary passed on Wednesday an amendment proposed by Liberal MP Cristina Pocora, providing for the doubling of child benefit. The amendment was adopted by a vote of 98 to 77.
According to Agerpres, premier Victor Ponta said on Wednesday that "from a strictly social-democratic point of view", doubling the child benefits seems a good thing, but he warned that the budget impact of such a measure is RON 1.8 billion (EUR 0.4 billion) annually, and those who proposed it didn't also indicate the funding sources.
"A vote was cast today in the Chamber of Deputies on the doubling of child benefits for all categories of children. We increased it for 600,000 children from disadvantaged families. (…) As a principle, I say this: we are a social-democratic party and the first to rejoice at such a measure. (…) We, the government, issued no opinion, because no one asked us to. We just did our duty and informed the President, and I will also inform the Chamber of Deputies today. From a social-democratic point of view it looks like a good thing to me and I endorse it wholeheartedly, but I'd like to make this point, that it costs us a yearly 1.8 billion lei. The bad part is that those who conceived the amendment didn't also tell us where to take the money from, as the Constitution requires (…). It will still be us left scrambling for the money," Ponta said.
The premier added that financing for such a measure can be ensured in 2015 and next year.
Staff