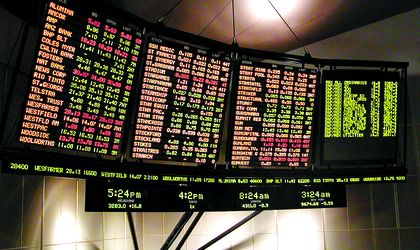 The Transport Ministry could change the privatization strategy for the National Railway Company, CFR Marfa, announced Iulian Matache, state secretary with the institution, according to Mediafax Press Agency.
The plan to sell 51 percent of the company shares on the Stock Exchange comes with the decision to restart the privatization process which was halted in 2013. In February, talks were restarted with the International Monetary Fund (IMF) and the European Commission. The procedures would be finalized in 2016, according to terms agreed upon with the international institutions.
In 2013 an attempt to start the privatization process was made but fell through when banks crediting CFR Marfa did not agree to the change in stock ownership. In June, The Romanian Railway Group had won the auction for 51 percent of the company shares, but the lack of accord and a lack of decision from the Competition Council led to a stop of the operation. Following the failed proceedings, the government agreed with the IMF upon solid restructuring of the company, leading to 2,500 layoffs – about 30 percent of employees.
CFR Marfa, a state controlled institution, is at the moment the largest player in wares transportation with a market share of over 50 percent. Last year, it registered a profit for the first time in six years, while during the first months of 2015 it reported a drop of 14 percent compared to the same period of last year.
Natalia Martian