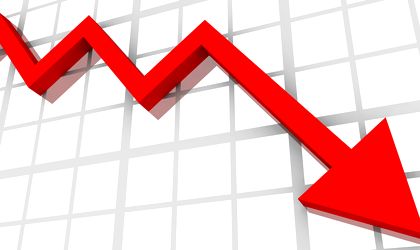 The macroeconomic confidence index measures by CFA Romania has fallen by 11.5 points to 53.3 points in September, due to the worsening forecast indicator.
"The indicator of current conditions amounted to 67.0, its value fell by 3.8 points, and the anticipations indicator fell by 15.3 points up to 46.4 points. Regarding, the EUR/RON exchange, the average values of anticipations for the next 6 months have registered the forecasted exchange rate of 4.5000 (up 100 pips), and for the next 12 months 4.5000 (the value similar to the one registered in the previous exercise)," said the CFA in a statement.
In addition, the forecasted inflation rate for 12 months (October 2017/October 2016) has registered a median value of 1.2 percent, down 0.3 percent compared to the previous exercise.
Join the discussions about Romania's economic outlook and strategy for the future at the Foreign Investors Summit 2016 – Where Romania means business – November 1-3, Bucharest.
The index measuring the confidence in the local economy is computed based on six questions regarding the present and future conditions on the local business environment and the labor market. The survey carried out by CFA Romania also has separate questions about the outlook for the global economy, including the price of oil and the interest and inflation rates.
Ovidiu Posirca