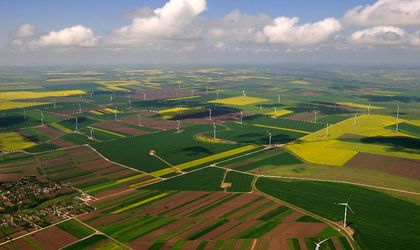 Czech utility CEZ connected yesterday the 216th wind to the grid, taking the total installed capacity of the Romanian Fantanele-Cogeleac wind farm to 540 MW, thus becoming the largest onshore wind project in Europe.
CEZ aims to complete the 600MW farm, located in the Dobrogea region, by year end. The total investment is set to reach some EUR 1.1 billion.
"This wind park is the greatest project in the world outside the United States," said Daniel Benes, CEZ CEO.
CEZ acquired the farm project in 2008 from Continental Wind Partners LLC. The first turbine was launched in June 2010 and on completion it will have 240 turbines up and running.
"It is one of our best investments; the park is situated in a unique location – one of the two windiest areas in Europe," said Tomas Pleskac, director of Distribution and Foreign Assets Division at CEZ.
Still incomplete, the wind park generated 655.9 GWh of power in the first nine months of the year. It supplied electricity to more than 600,000 households in Romania.
The utility said the Fantantele-Cogeleac farm is profitable, adding over EUR 28 million to the Group's overall financial results in the first half. The Romanian wind farm allowed CEZ to achieve a 40 percent share in the green certificates market last year.
Romania had 1,300 MW of wind capacities eligible to receive green certificates by August, according to Transelectrica, the grid operator.
Ovidiu Posirca