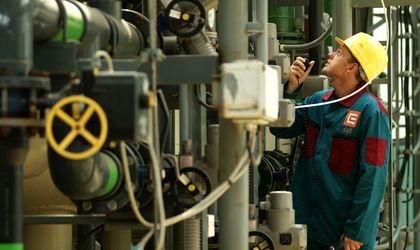 The net profit of CEZ Group in Romania grew four times to RON 189 million (EUR 42 million) in 2012, after the utility was able to collect receivables worth RON 314 million (EUR 70.4 million) from railway company CFR and decrease the provisions.
Karel Kral, the financial director of CEZ Romania, said the collected receivables added RON 150 million (EUR 33.6 million) to the net profit. Without the CFR payment, the profit rose by 10 percent.
"The sum collected from CFR includes the 2012 debt as well as receivables from the previous years, which were provisioned in the books," said Kral, quoted by Mediafax newswire.
The total capex of the utility reached RON 1.4 billion (EUR 314 million) last year.
In the distribution business, CEZ recorded an EBITDA of RON 289 million (EUR 65 million) and distributed volumes of 6,979GWh. The capital expenditure (capex) rose slightly to RON 238 million (EUR 53 million).  
The sales arm grew the number of eligible consumers to 3,807 and reported a 14 percent increase in revenues to RON 1.6 billion (EUR 359 million).
CEZ completed last year its 600MW wind farm in the Dobrogea region, which generated revenues of RON 443 million (EUR 99.4 million).
The company allotted RON 69 million (EUR 15.4 million) in capex for the retechnologization of its hydropower units of 20MW in Resita.
Ovidiu Posirca