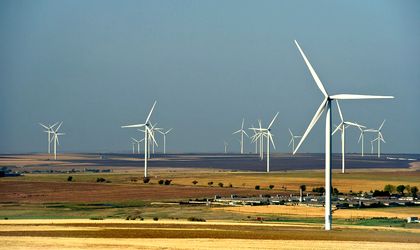 The net profit of CEZ Group in Romania has increased by 14.1 percent to RON 220.1 million (EUR 50 million) in 2013 against the previous year, driven by increased output of its wind farm.
The group's EBITDA added 22.7 percent to RON 931 million (EUR 211 million) due to higher production of the 600MW wind farm in the Dobrogea region that was finished at the end of 2012.
"Although the 2013 year has put considerable pressure on the energy sector, bringing several legislative changes with direct impact on business results, there are positive aspects leading to important benefits, such as the successful refurbishment of the hydropower plants in Resita and obtaining both the production licenses upgraded, as well as receiving the accreditation for the green certificate support scheme," said Martin Zmelik, country manager and chairman of CEZ Romania board.
CEZ has distributed 6,453 GWh worth of electricity to final consumers. Its overall capital expenditure stood at RON 346 million (EUR 78 million).
CEZ Distributie, the firm's distribution arm, had an investment plan of RON 201 million (EUR 45 million) and a commissioning program of RON 198 million (EUR 45 million).
The company reported a slight increase in the number of clients it supplies with electricity through CEZ Vanzare to 1.4 million.
Ovidiu Posirca