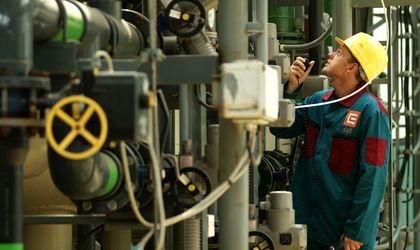 Czech utility CEZ wants to participate in the privatization of the three distribution subsidiaries of Electrica, the state owned power supplier and distributor, which should be carried out by the end of this year or in early 2013, according to the letter of intent with the IMF.
Moreover, the company wants to jointly-develop gas deposits with the state and is looking to expand its renewable portfolio in wind and small-hydro.
CEZ will not bid for all the subsidiaries but only for Muntenia Nord as it can easily be linked to the distribution network operated by CEZ in the Oltenia Region, according to Jan Veskrna, CEZ country manager for Romania.
"It is the most logic option, but we aren't clinging to it," said the manager. He added that Romanian authorities haven't presented a clear privatization plan yet and that CEZ stated their intentions to a team of specialists hired during the Ungureanu government.
The utility bought a majority stake in Electrica Muntenia in 2005 and has 1,3 million customers in 7 counties. It has invested more than EUR 2 billion in Romania since then, out of which EUR 1.1 billion went in the 600 MW wind project in Dobrogea. However, it managed to upgrade only 15 percent of the network in this period, although it has invested around EUR 50 million yearly in this field and has taken EUR 20 million worth of EU funds for upgrade works.
Gas deposits and renewables
CEZ is also looking to expand its wind portfolio to 1,100 MW by 2016 and has started upgrading its 18MW hydro-power plants in the Banat region. This modernization works will finalize in the second half of next year and will increase the capacity to around 22 MW.
The utility generated 620GWh from 120 wind turbines last year and was granted more than 700,000 green certificates, which is more than 40 percent of the market, according to Ondrej Safar, administrator of wind and hydro generation at CEZ. He added that 185 wind turbines are connected to the grid at present and 240 turbines will be in operation by year end.
Romania had 1,286 MW of wind installed capacities in June, according to Transelectrica, the grid operator.
Apart from the generation and distribution of power, the company is also looking at the gas deposit business.
"We will discuss with public authorities for collaborating on new gas deposits, for identifying and building them and we can use the abandoned salt mines that have the right conditions," Adrian Borotea, directorate member at CEZ told BR. "Probably, the deposits will be jointly operated by CEZ and the state, beaucase it wants to maintain a monopoly on resources," he added.
The net profit of CEZ Group stood at RON 45 million (EUR 10.9 million) and the Ebitda amounted to RON 482 million (EUR 113.7 million) last year, while the turnover reached RON 2.5 million (EUR 589 million). The electricity distributed to end consumers gained 5 percent to 7,335 GWh, while sales of electricity went up by 1 percent to 3,509.
The group's assets increased by 14 percent to RON 7.5 billion, due to investments in the Cogealac and Fantanele parks and the reevaluation of the distribution's arm assets. The utility had 1,971 employees last year.
Ovidiu Posirca