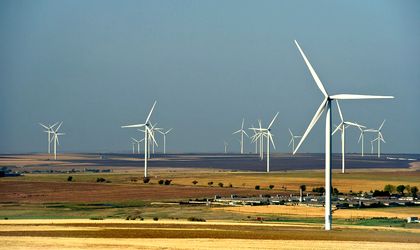 Czech utility CEZ connected the 240th wind turbine to the grid on Thursday, completing the 600MW Fantanele – Cogealac wind farm, which became the largest onshore wind farm in Europe, according to the company.
CEZ has invested EUR 1.1 billion in the Romanian farm. It took less than two and a half years to connect the GE turbines.
The farm is located some 17km from the Black Sea, in the Dobrogea region. Foreign and domestic investors alike have developed major renewable projects in this area, due to powerful winds and a generous green certificate support scheme.  Energy experts have recently voiced their concern regarding the wind boom in Dobrogea.
The grid operator Transelectrica needs new power lines to transport the wind output from Dobrogea to consumers, but it lacks funding for these critical investments. The lawyers working on these projects say investors have to pay for the grid reinforcement and the set up of new power lines across Romania.
"When we entered this project, Romania had mere 14MW of installed capacity in wind turbines, but now just the Fantanele-Cogealac wind park has full 600 MW," said Ondřej Šafář, Fantanele-Cogealac project manager.
CEZ acquired the project for building the Fantanele-Cogeleac wind park from Continental Wind Partners LLC in August 2008.
Romania had 1.775MW of incentivized wind capacities by October, according Transelectrica. Wind is currently granted 2 green certificates, which are trading close to the maximum price of EUR 55 per certificate.
CEZ said it will use the Romanian experience for building wind farms with a total installed capacity of 700MW in Poland. The utility acquired a majority stake in the Polish wind developers Eco-Wind Construction, which has fifteen projects in different implementation stages.
Ovidiu Posirca