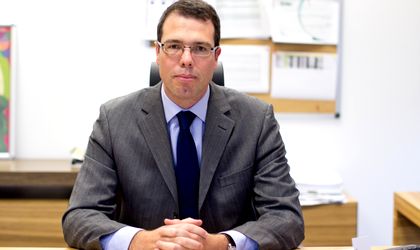 Consumer credit provider Cetelem Romania has appointed Olivier Floris as general director after Gilles Zeitoun completed his mandate and moved on a similar position at Cetelem Spain.
Floris was director of the Consumer Credit Division of BNP Paribas Egypt prior to his appointment as head of the Romanian subsidiary of BNP Paribas Personal Finance.
He has worked for the French Ministry of Finance and has been employed by BNP Paribas in 2006. Since then, he served as corporate development manager at BNP Paribas and head of operations for the Mediterranean Region at BNP Paribas Personal Finance.
"The BNP Paribas Personal Finance group will continue to consolidate its market leader role. My near and medium term objectives and tightly connected to the increase of the volume of granted loans, the diversification of consumer financing products, while marinating responsible financial services, which are tailored to Romanians' budgets and needs," said Floris.
Floris graduated from the École Polytechnique and the École nationale des ponts et chaussées in France. He holds a Masters degree from the London School of Economics.
Ovidiu Posirca