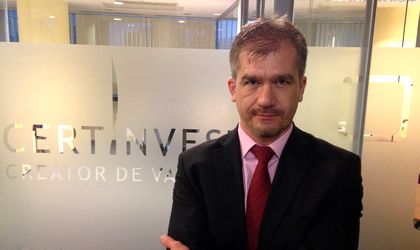 Adrian Lupsan, one of the veterans of the local stock exchange, has been appointed business development director of Romanian asset manager Certinvest. He will continue to work as vice president of the Bucharest Stock Exchange.
Lupsan has worked for over 18 years in the financial sector. He has gained extensive experience on the local stock exchange, moving from trader to deputy general director of a brokerage firm, but also worked as project manager in the banking sector.
Horia Gusta, president of the board of director at Certinvest, said: "His experience on the capital market, alongside his ambition to contribute to its development in Romania will be valued within the company."
Certinvest has around EUR 43 million under management.
Ovidiu Posirca