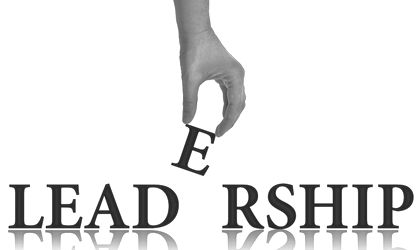 Steen Hjortholm, managing director at Philip Morris International in Romania and Valerio Brenciaglia, managing director at Ford Romania, talk to Business Review about leaders and the importance of leadership within a company, regardless of its size or field of activity.
How would you develop a culture of leadership down through the organization?
VB: At Ford we're constantly doing that, but it's something we've built over hundreds of years and we're lucky to have had the right leaders at the right time. I read an interesting article at some point in time saying that the culture of leadership can only exist when leaders understand that their primary obligation is to develop other leaders. As a leader and as an organization, you must invest in people, you must think to the future of your business.
SH: Leading is actually one of seven Philip Morris International key behaviors. However, you can leave it on a poster on the wall, like the mission and vision statements in many organizations, and it will remain just there. The art is how to bring it to life, how to make it real, how to embed it in daily work and in all actions. Leadership is about setting an example, walking the talk; it encompasses every layer of the organization, down to every employee, even down to us. The substance of any leadership culture remains visible in the personal example.
How important is leadership in an organization?
VB: Leadership is the key for a successful business organization. It's how the organization needs to fulfill its goals, its mission. The absence of it would be a disaster for every single employee of that specific organization. As they are the most important asset of any company, people drive the business and, without leadership and commitment, their work would be ineffective in delivering the goods and services to match customer expectations. Regardless of the industry you're playing in, as Henry Ford once said "employers only handle the money; it is the customer who pays for the wages."
S.H: Leadership is at the core of an organization. It's setting out what and how things are done (or not done). For me personally, part of the leadership philosophy is naturally derived from the company I work for. But my own culture and values also play important roles, as do the experiences I have had throughout my career. I am a strong believer in trust, fairness, respect for people, simplicity and getting things done. Leadership is also about listening and making yourself accessible and available – the day employees stop bringing ideas or problems up the hierarchy, means they have either lost confidence that you can help or concluded that nobody cares. Both cases represent failures of leadership. The ability to make difficult decisions is another important ingredient – courage to decide, discernment to be prudent, not reckless.
What are the main benefits of a strong culture of leadership?
VB: Looking at Ford Motor Company, where indeed we benefit from a very strong leadership culture, I believe this instills trust in our company's people. Our OneFordPlan gives us a clear statement of the role that everyone can play to participate in the implementation of the global company vision: deliver great, green, safe, smart and qualitative products with passion to continue to "open the highways to all mankind" as was stated in a visionary Ford advertisement dating back to 1925. This legacy, this vision, also inspires pride of being part of a global team, emotionally connecting our people.
SH: Ultimately, an organization is about producing results (an outcome) versus set objectives or goals. As this alignment is of utmost importance, people need to have the same understanding of the objectives. It's critical that everybody on the boat knows where it's going. You need everybody rowing in the same direction and the sails set to support that directional movement. Literally rowing against the wind with the sails set straight will not take you anywhere. Leadership is the glue for alignment; it's about the greater good of the organization and being able to make individuals contribute towards common objectives with an outcome which is greater than the sum of all the parts. Hence, leadership is about people. Leadership cultures are developmental, creative, focused on people and investors in talents by supporting professional and personal growth.
How hard is it to develop a culture of leadership in an organization?
VB: Developing a leadership culture in any organization requires time and this can sometimes be hard. Leadership is innovation. Innovation is change. And change always brings along a natural human attitude: resilience to change. As a result, it requires patience, as this is not something one can build overnight. There are, however, some key elements that can make this process more smooth, such as a healthy-built foundation, lean operations processes and the ability to attract and retain high-potential human resources.
SH: You need to win the hearts and the minds of people, as well as connect with the organization. Throughout my 19 years in Philip Morris International, I have been in many different organizations and functions in altogether 7 countries. Understanding the people, the local roots, culture and history is critical. You need to be flexible in understanding and seeing things from different perspectives, and be ready to adapt. However, you also need to be determined and keep focus on driving the change that is needed for evolution to take place. It is hard work and there are no magic recipes when you work with people in large organizations. By applying patience, empathy and consistency, a determined leader can achieve a lot.
What is the main difference between a manager and a leader?
VB: A leader must have a clear vision on how to generate changes, bringing progress or benefits to all. But a leader must have the ability to engage people on the vision, motivate them, making them part of the change and always looking toward the final goal. There's one of my favorite quotes from Henry Ford:  "obstacles are those frightful things you see when you take your eyes off your goals." A manager's role is to implement the things in the correct and right way. Leaders need excellent managers and managers need a vision to be implemented.
SH: Whereas managing is about doing, about directing and driving for specific objectives, leading is about inspiring and bringing out the best out in people, e.g. through coaching and by creating an environment where people are motivated. Leader is not a title you can simply be given, it's something you have to achieve. In any organization of a certain size, you have both formal and informal leaders, and I think we all recognize them when we see them. Overall, it's not about one over the other, both disciplines are required. It's rather about being able to adapt to the situation and take on different roles depending on the maturity of the organization, the specific challenge etc. As human beings, we follow leaders. They are role models, examples, references. You have the saying "People join companies, but they leave boss(es)". High performing teams work for sustainable and motivated organizations. This is a win for both the people and the business.