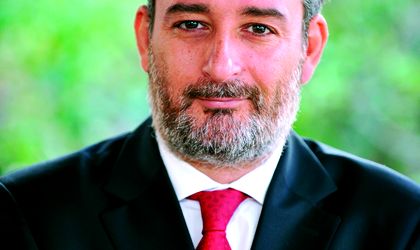 I am among the blessed ones who at one point in their career or currently had been or are growing with their business. Either being entrepreneurs or executive CEOs, this unique experience of reinventing the wheel is providing an amazing ability – that becomes a habit and a big plus afterwards: to be able to look at things, concepts, thoughts etc in a different way, every day, in different circumstances. It makes everything look possible and allows us to challenge the status quo without the false fear of rejection or failure. After the 100th time that you've done it in order to survive, it doesn't frighten you anymore! This context is the ideal one for innovation. And innovation is primarily the acceptance of the possibility that we do not know everything. Innovation is the 24/7 voice in our brains that tells us there is better way. Therefore I believe everything is possible.
Skipping the clichés about the world being changing really fast today and being extremely challenging etc (which are true but written a couple of million times) let's try to identify the business leader's necessary qualities in order to thrive today: they must be people with values, resourceful, industrious, decisive, open, agile, inspirational, close to their people, innovative, cultured, sociable, transparent, direct or diplomatic ad hoc, productive, doers and target oriented. How many CEOs or entrepreneurs own all or most of those qualities? Probably, not too many. And that's where "peer networks" enter the equation. Leaders are lonely at the top. They share the responsibility and the result mostly with themselves. Everyone believes they are directly related to Batman or Superman and that they are not allowed to make any mistakes. Well, unlikely to what we believe, leaders are highly competent and smart human beings who do not have all the answers. And today, they are asked to act in a million different ways every day, getting all sorts of results and keeping the whole system quiet. For those who know, sometimes the deal is not as good as it looks from the outside. It is a fact today that a leader, no matter how effective and good he/she is, cannot make it all alone. And it is that need that generated "peer networks" which are networks of leaders sharing common challenges, aspirations, needs and knowledge. Groups of people who can feel the urgency of the moment, the immediate demand for the result, the specifics of each case, the burning desire to develop and to grow.
To be effective, a "peer network" must primarily have an initiator/catalyst and a clear and shared vision. In addition, its members must share specific characteristics: leaders who embrace continuous learning, who are ready to challenge the status quo and who are willing to share their knowledge and experience with the others. The more common the characteristics, the faster good things will happen. Moreover, such a network should also encourage diversity, openness, trust and transparency.
When all the above are in place then the generated value of its units multiplies and amazing things happen. Imagine how awesome it is to be part of such a "super brain"! A "brain" that you can "touch" every time you're in question and it will give you the right answer. Every single time, as one of your peers has for sure been through what you are currently experiencing or seeking. It is where sharing a failure is far more important than sharing a success. And there are two great things about it: the first is that in this "transaction" the only currency is the "added value" and the second is that as soon as that happens, the leader embraces sustainability and that makes him a positive social influence.
In the CEO Clubs, we are practicing all that for the last 37 years, all over the world. And one of the learnings we've got is that what makes a leader is the "noise" he or she makes. And the better the chorus, the better the melody it produces. In such environments leaders become humans again and build sustainable relationships that matter. That's where they form a new vision for them, for their people. That's where "when the going gets tough … they touch the "super brain".
From next Tuesday and every 2 weeks, we will be kindly hosted from BR in this corner as one of our CEO Clubs Members will be proudly sharing some thoughts with you, trying to open a communication channel with everyone who wishes to make a difference. Respond. Become part of the "super brain"!
Sotiris Chatzidakis, Executive VP, CEO Clubs Romania