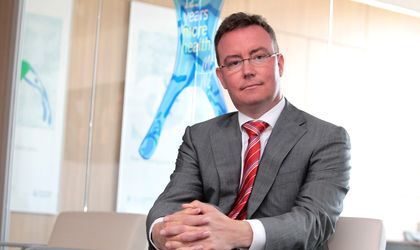 How do you like Romania?
Jan Stefan Scheld, General Manager of Boehringer Ingelheim:
I must have answered this question more than 300 times in the past three years. I really like my host country. Why? Not because it is a "cheap country" – I actually disagree both with the positioning, which does not reflect a sustainable value proposition for the future, and with the "cheapness" itself. Good quality has its price everywhere – and may even be more expensive here than in Germany. But what I like in Romania are many of the characteristics of the people – and here I see the actual value for Romania's future.
The fact that I have been asked so often about my opinion on Romania reflects the genuine empathy and curiosity that I experience in daily life. Together with the passion and creativity, as well as the many really smart and educated people that I have met here in our business life, this is the economic potential for the future. Yes, businesspeople in Bucharest are privileged to collaborate with the intellectual elite of the country. This privilege comes with an opportunity and an obligation – therefore we as business leaders need to contribute to the country's development.
How can we contribute? Well, a lot of the things that need to be done are evident. Nearly everybody here knows what needs to be done. Some just decide not to do what would be the right thing. I personally wish we had more foresight and long-term planning here. But of course that's difficult when everything is considered an emergency and when emergency ordinances replace proper legislation.
"I urgently have to buy cigarettes now. Therefore I'll stop my car right here on the road." The traffic jam is imminent…
Because people are used to these traffic jams that are caused by individual short-term prioritization, the creativity is amazing here. That's why Romania is said to be so unpredictable. Still, it works reasonably well. One of my former bosses told me, "You always have three options: love it, change it or leave it". I believe we should focus on options one and two. And we can start ourselves.