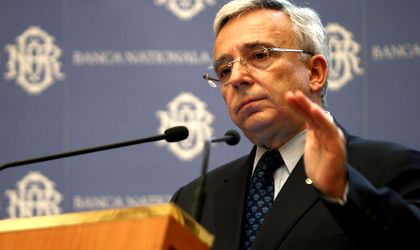 The Banca Nationala a Romaniei predicts year-end inflation will be 3.5 percent, compared with the November prediction of 3%, Governor Mugur Isarescu said on Thursday.
"The main risk comes from the volatile external environment, which could affect the rate in both directions," Isarescu argued.
"Uncertainties about the electoral year and the planned new excise tax will draw the risk balance up."
Policy makers have been lowering borrowing costs since July to reverse a lending contraction and stoke economic growth, leaving interest rates at a record-low. That easing cycle has probably come to the end with Romania's benchmark "well positioned" at 3.5 percent, Isarescu said.
Inflation slowed to 1.6 percent from a year earlier in December, the lowest level since at least 1992.
"Inflationary expectations will remain within target. That is the biggest gain … in the battle against inflation, that households and companies are getting used to low, European level inflation rates in Romania," Isarescu told a conference to present the quarterly inflation report.
The bank has also issued a forecast for 2015 inflation of 3.2 percent.