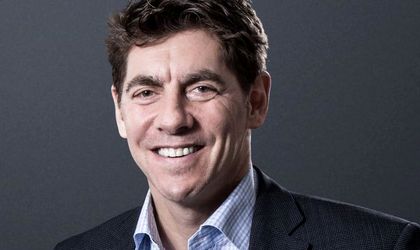 Centrade Integrated and Cheil announced a partnership in which Centrade Integrated will assume the role of licensed operator of Cheil for Romania, Bulgaria, Hungary, Serbia, Croatia, Slovenia, Montenegro, Bosnia and Herzegovina, Macedonia, and Albania.
The decision to partner the Cheil brand with Centrade Integrated underscores the approach to expand Cheil's network in the Balkans and to capitalize on the region's growing potential, company representatives state.
"We are delighted to be teaming up with Cheil. Their focus on technology and network proprietary tools for their clients is a perfect fit with Centrade Integrated's long local experience in Romania and the region. With the increased business demand in the Balkans and from abroad continues, I am confident that the combined strength of Cheil and Centrade Integrated will translate into increased performance for our clients," said Radu Florescu, CEO Centrade Integrated.
Centrade Integrated will trade under Centrade/Cheil throughout the region beginning January 1, 2016 with opening its offices in Serbia, Croatia, Hungary, and will be managed jointly by CEO Radu Florescu and COO Mona Opran.
"As a fast growing network agency, Cheil has been looking for a solution to build competitive presence in Adriatic and Balkan region, and Centrade is perfect for Cheil with its comprehensive capabilities, agile structure and mindset, long experience as a leading company in Romania, and very big ambition towards entire Adriatic and Balkan region not limited only in Romania," said Kevin Park, president of Cheil Europe. "It is the first time for Cheil to have licensed partner in its over 40 years history, and I strongly believe this case will give more options in Cheil's network strategy, especially in other emerging regions," he concluded.
Cheil Worldwide Inc. is a marketing solutions company established in 1973 with headquarters in Seoul, South Korea. The company is active in 50 offices across 43 countries. The network is highly awarded by international festivals including Cannes Lions, One Show, D&AD and Effie.
Centrade Integrated, part of Centrade USA, is an independent communication agency with an experience of over 20 years in Romania. The company has a track record as a long-standing partner for both international companies entering the Romanian market and regional businesses.
Natalia Martian