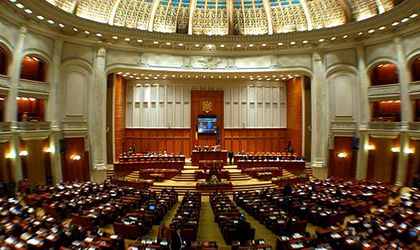 A censure motion  started on September 21 by opposing liberal party, PNL, against Romania's "compromised prime minister" Victor Ponta has failed by lack of votes, Reuters informs. The motion, requiring a majority of half plus one members of Parliament to pass, has gathered 207 votes, falling short of the 275 needed.
For the vote, PNL only managed to draw the support of the Hungarian Democrats, as other parties allied with Ponta's Social Democrats (PSD) did not break ranks and abstained, saying this showed the opposition's lack of force to form a government.
Thousands of protesters gathered outside the Palace of Parliament in protest, asking Ponta to step down. However, the PM refuses to give up his mandate, ending in 2016.
"I will extract myself from all these political battles and I will be ready to use all my energy as prime minister together with the coalition partners," he said after the vote on Tuesday.
Natalia Martian