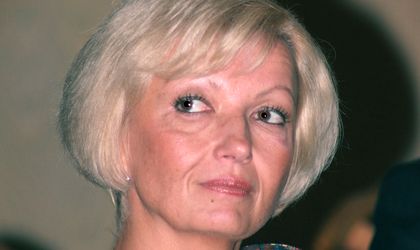 In honor of Women's Day (March 8), Business Review puts the spotlight on successful Romanian women in business. What makes them tick, what are some of their management secrets and what insight can they share with young women that are just starting out in the world of business.
Today we are talking with Roxana Ciltea – Human Resources Head Sanofi Romania&Danube.
How did you choose your career?
I've always felt the need, the pleasure and the satisfaction of being near people, of meeting their needs, of contributing to their state of well being – so initially I turned to a medical career and eventually wound up in the pharmaceutical industry, in the area of human resources.
How would you describe your management style/work ethic?
Given the complexity of the managerial activity, I don't believe a leader can adopt a single, unique style of management. It has to be adapted to the team he or she is leading and also to the situations that come up. A balanced style will combine authority with democracy and at the same time it will be based on the value of all the members participating in the decision making process.
My value system, my morals and my human and professional ethic have to allow me to look people in the eye and look myself in the mirror every day.
How do you achieve a balance between your personal and professional life?
It isn't the easiest thing in the world but I am lucky. I have a great family and friends, who support me unconditionally so I can't afford to put them in second place.
What are some of the main female role models in your life?
Margaret Teacher.
Have there been moments in your career when you were underestimated? If so, how did you react?
Of course, life isn't always a garden of roses. I was saddened, I revolted inside (and not just inside) but I persevered and I never stopped trying to find the right way to prove the opposite.
A piece of advice for Romanian women looking to start a business or begin a career?
Believe in your strength and your abilities, don't be afraid to try, asusme responsibility for your mistakes, enjoy your praise and have the highest expectations from life.