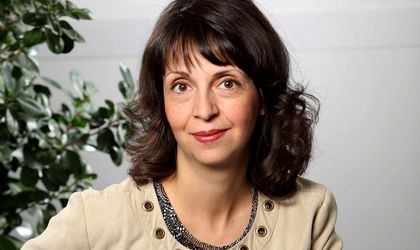 In honor of Women's Day (March 8), Business Review puts the spotlight on successful Romanian women in business. What makes them tick, what are some of their management secrets and what insight can they share with young women that are just starting out in the world of business.
Today we are talking to: Monica Ene-Pietrosanu, Country Manager, Intel Romania Software Development Center (IRSDC).
How did you choose your career?
In highschool I wanted to become a Mathematics teacher, but during my first year in college I have changed my perspective on the career path I would like to take. At that time I discovered the first computer and also a new and exciting domain – information technology. Although I practiced teaching for two years as an Assistant Professor in the Faculty of Computer Science, later I have built my career in the field of software research and development.
How would you describe your management style / work ethic?
I am not sure which management style better defines me. I am trying not to give directives, but guide people in order to find their own recipes for success. I try not to impose my vision, but to offer complete freedom to my colleagues along with the responsibility to fulfill their tasks. In my experience, good ideas and constructive initiatives arise when people feel 100% responsible for what they do. I try to apply the so-called "helicopter view" approach, getting involved with micro- management only when the situation requires it. I like to take risks and I also want to encourage my team in this direction.
Also, as a manager, I like to have a diverse team in which both genders are represented. As my experience has shown such teams are more creative and innovative, two essential ingredients in software research and development. I also insisted on educating and developing the management team in this direction – to see the value of a diverse team which is more creative, more balanced and which can bring more benefits to the business. Currently, 20% of Intel Romania Software Development Center's employees are women.
How do you manage to balance your professional life with your personal one?
Work-life balance is one of Intel's core values, promoted through flexibile working hours, full access to all of the company's resources in order to optimize the time spent at work, team support and access to mentors to maximize work results.
Also, as a woman and a mother, I perfectly understand the challenges that my women collegues are confronted with. Although the average age in IRSDC is 29 years, many collegues of mine are young mothers. Thus, they benefit from special work reintegration programs, flexible working schedule and the posibility to work from their homes. As a proof,you can find Intel year after year listed among the top companies for working mothers according to workingmother.com.
As a manager, I have access to leadership programs that allow me to interact with other women in senior level manager positions within Intel, to exchange experiences and benefit from career counseling trainings. In Intel we have an internal organization called Women@Intel Network – the largest group inside Intel – to reunite all women employees – which holds annual meetings and trainings for employees, designed to help them achieve the ideal work-life balance and to develop a successful career.
What are some of the biggest female role models in your life or some of the women that inspired you the most?
Over the time, I had several role models, one of them being the current president of Intel, Renée James, who succeeded to take the highest position ever held by a woman in Intel.
Have there ever been moments in your career where you were underestimated and if so, how did you react?
Generally, I enjoyed the support of my managers, a thing that I wish to accomplish also within Intel Romania Software Development team – to give confidence, support and also full responsibility both women and men, and young employees.
What is your advice for women in Romania that want to start a business or are at the beginning of their careers?
To have self-confidence, never underestimate themselves, and not to be afraid to take risks or set high goals and also never stop to learn.