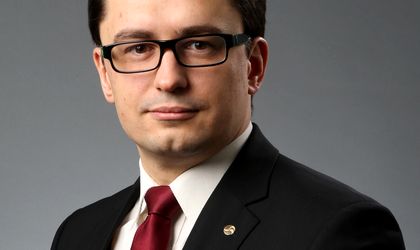 The European Commission's proposal regarding new provisions to consolidate security in the energy field include, among others, a narrower focus on developing the energy infrastructure through coordinated actions at the regional and community level, a step in the right direction that could mean an opportunity to expand infrastructure and increase liquified natural gas (LNG) deliveries in Romania, according to Central Europe Energy Partners experts.
The so-called winter package is a reaction to the macro-economic and geo-political challenges that the European Union is currently facing, according to Marcin Bodio, general director of CEEP.
"The proposals are going in the right direction. It is key to recognize the role that the transmission infrastructure plays in building the common market, specifically the terminals, gas and oil pipelines, but also the energy transport systems," he stated.
The EU Commission proposals are part of the EU energy strategy, specifically the part regarding the integration of national energy markets.
"In order to ensure the free movement of raw materials in all of Europe we must act as one, and not as 28 different energy systems. This will unify the potential of West, Central and East Europe. Key for this plan is building the North-West Corridor, whose task is to integrate the main infrastructure components – including existent LNG terminals and planned ones – from the Baltic Sea, the Adriatic Sea to the Black Sea," added Bodio.
At the moment, while the West of Europe has been successfully integrated for half a century, many states that became EU members after 2004, do not have sufficient infrastructure links, not only with the Western part of the continent, but also on the strategic north-south axis, further adds the CEEP press release.
Andreea Tint