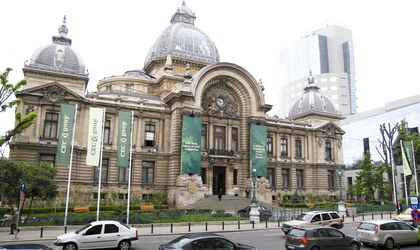 State-owned lender CEC Bank has reached a financing agreement with European Investment Fund (EIF) on a EUR 10 million loan that will be distributed under the Joint European Resources for Micro and Medium Enterprises (JEREMIE) initiative.
Small and medium-sized enterprises in Romania will get lower interest rates for investment and working capital loans due to this initiative.
"We believe that our clients will benefit from better price conditions and flexible guarantees. Furthermore, our bank provides professional advice regarding the financing of investments and working capital through our SMEs and European Funds Counseling Offices in each county", said Radu Gratian Ghetea, the president of CEC Bank.
The EIF has funneled EUR 130 million to local lenders that have implemented JEREMIE.
Hubert Cottogni, EIF's head of mandate management, stated: "We are expanding the deployment of financial support to Romanian SMEs by adding a major Romanian bank to our loans scheme."
EIF's guarantees loan portfolio reached over EUR 5.6 billion in over 300 operations at the end of 2013.
Ovidiu Posirca