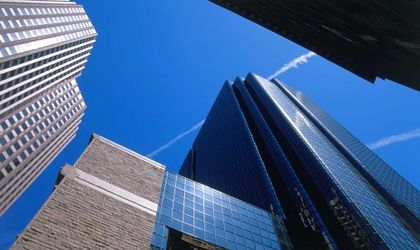 Investments in real estate acquisitions in Romania amounted to EUR 229 million in 2013, up by almost 25 percent compared to the previous year, according to a CBRE report cited by Mediafax. Romania was ranked in fifth position out of nine countries in Central and Eastern Europe (CEE). Overall, the total value of real estate transactions in the region exceeded EUR 10 billion, up by 31 percent compared to the previous year.
Regional leaders were Russia and Poland, the two countries attracting 80 percent of the total volume – EUR 5.2 billion (+40 percent) and EUR 2.97 billion (+10 percent) respectively. The Czech Republic saw a 70 percent increase on the previous year to EUR 1.015 billion. In Slovakia the value of transactions skyrocketed from EUR 16 million in 2012 to EUR 250 million last year, ranking the country in fourth position. Hungary is another country that experienced an impressive increase in the value of real estate transactions – EUR 225 million in 2013, up from EUR 121 million the previous year. The lowest levels were reported in Croatia (EUR 67 million, +56 percent), Ukraine (EUR 41 million, -84 percent) and Bulgaria (EUR 23 million de euro, +285 percent).
"2013 proved to be one of the most active years for real estate investments in CEE since the beginning of the crisis. From the investors' perspective, Poland continues to be the most active market in the region and it is a destination for most of them," according to CBRE representatives.
While political factors could cause investors some short-term concerns in some of the region's "peripheral markets", their overall perception has improved compared to the previous years, according to the same source.
Simona Bazavan