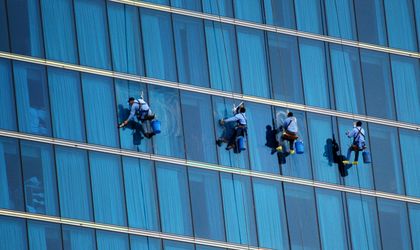 Some EUR 402.4 million was invested in Romania in the first semester of this year in real estate transactions totaling more than 630,000 sqm, according to a CBRE report. This was up by 222 percent compared to the first semester of last year and by 17 percent over the entire volume reported in 2013. The market has also seen an increased diversity in terms of type and use of the properties sold, as well as profile of buyers, said CBRE.
More than half of the EUR 402.4 million represented transactions closed by Globalworth, the company owned by businessman Ioannis Papalekas.
"The profile of transactions was quite diverse in terms of use (office segment leading with 58 percent of total volume), in terms of type of properties (prime properties generating 55 percent of total volume), in terms of buyer typology (developers and institutional funds the most active, out of which Globalworth generating 54 percent of volume). The type of properties transacted is quite diverse, ranging from prime properties (like Charles de Gaulle Plaza), to secondary properties (like Auchan Pitesti Gavana) and distressed properties (Pic Pitesti and Pic Oradea)," according to CBRE.
Due to more investor interest, prime yield for office segment dropped at 8 percent, according to the same source. Other prime yields remained stable. "In terms of prime rent, the evolution was relatively stable: EUR 60/sqm/mth – shopping centre, EUR 18/sqm/mth – office and EUR 3.8 /sqm/mth- industrial.
"This increase in volume of investment deals comes on the back of increased investors interest in prime products, especially office and retail located in Bucharest. With attractive returns, a growing economy and demand from tenants' steadily increasing q-o-q there are sufficient arguments for other major investment transactions to finalise in the next 6 – 9 months," said Razvan Iorgu, the managing director of CBRE Romania.
CBRE data also show a rise in the number and volume value of land transactions. There were 15 major land transactions closed in the first semester, in all parts of Romania, totaling 630,000 sqm.
"We have identified three major categories of buyers of land properties: retailers (mainly Lidl, Dedeman, Kaufland, Leroy Merlin) looking to buy properties in prime and secondary cities, industrial occupiers interested in plots of land for the development of factories (Dr. Oetker, Best Food, Continental) and real-estate developers securing prime properties in major cities for future landmark developments (NEPI, Globalworth and Kiseleff Development)," reads the CBRE report.
Simona Bazavan